Car rental for events
Turn the conventional into the
extraordinary
Rent one of our cars for your EVENT and make the difference.
Weddings. Events. Shooting.
Whatever your reason for needing a vehicle, our event car rental service can be your solution.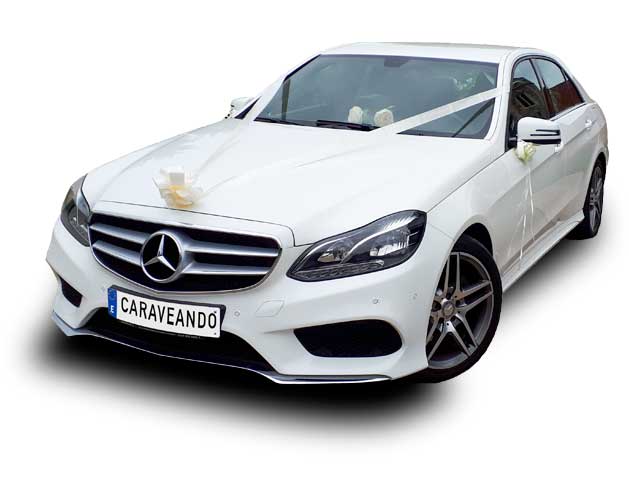 FOR WEDDINGS
Driverless
It's a unique day and you want every detail to be special.
You want to feel, from start to finish, that the day is going to be unforgettable. And details are crucial to achieve this.
That's why you want to have the car of your dreams.
To drive it. Have fun driving on the way to your wedding.
For a ride. Make the journey to the ceremony a pleasure.
Choose a model that not only will make your guests fall in love and look good in the photos, but will also allow you to enjoy yourself to the fullest.
FOR SPECIAL MOMENTS
Driverless
Birthday gift. To see the surprised look on the birthday boy's face.
To celebrate that you have achieved that much desired promotion.
To pick up the girl or guy who has stolen your heart and take her out to dinner.
Turn that ordinary evening or special date into an unforgettable moment.
Give the gift of experiences and emotions.
FOR PROFESSIONAL EVENTS
Driverless
Seminars, trade fairs, product or service launches, company presentations or simply to meet your customers.
Whatever the event or the occasion, our vehicles can help you to make a good impression, attract attention or retain interest. Bringing that touch you are looking for to make it a success.
It's as simple as choosing a model from our event car rental service that fits your brand's personality.
FOR ADVERTISING AND TV
Driverless
You need a car that makes a difference in your productions.
To complement and add an extra touch to your shoots or photos.
That captivates the camera by its lines, color or personality.
Search our three car categories for a vehicle to dress up your shoot or photo shoot.
Imagine if you could choose a car based on what you need it for or what impression you want to make.
Where are you going? To a party, to spend the day in the mountains, to visit some clients…
What image do you want to project? Elegant, agile, professional…
We have three different categories in our car rental service for events, from which you can choose.
Which one is right for you or your event?
Why choose Caraveando to make a difference with our event car rental service.
Caraveando was founded by a Polish mechanic by nationality and German by adoption. He wanted to share his passion for cars.
And to achieve this he keeps both the company and the fleet of vehicles small. This way Caraveando can offer a great service and guarantee that you receive the vehicle in optimal conditions.
Because enjoying driving is the experience we want you to take with you when you rent with us.
With Caraveando you win:
Comfort
We deliver and pick up the car where you tell us.
Speed
Our process is 100% digital. Facilitates express deliveries and pick-ups.
Transparency
We explain the price in detail so that you know how much you will pay. And we take pictures of the vehicle before and after the rental. This way we avoid surprises and claiming damages that you have not done.
Assistance
We have 24/7 customer service. If a problem arises during the car rental, you have our help and support.
Or, if you prefer, you can hear from customers who have already benefited from our car rental for events.
Nertila

---
I rent the car for work and vacation. They always deliver the cars in good and clean condition and I know the price I am going to pay from the beginning. I will continue to rely on Caraveando for car rental.
Maria

---
I needed to rent a car because mine was broken down and I chose Caraveando because it was close by and because the price was attractive.
At the beginning it was going to be for a short period of time but in the end I had to extend it several times and everything went smoothly. Sometimes I picked up the car at their offices, sometimes they brought it to me, that is, they adapted to my needs.
If I ever need to rent a car again, I would do it with them without hesitation.
Izan

---
I needed a car to go skiing with some friends and I chose Caraveando mainly because of the price. The rental went very well so next time I want to rent a car I will keep you in mind.
Are you one of those who offers to drive whatever the situation?
Because you love it.
And you use any excuse to designate yourself as a driver?
Then our car rental service for events without driver is ideal for you.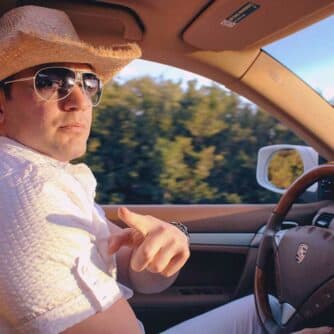 Are you ready to turn the conventional into the
extraordinary

?

And to create unforgettable moments.