Are you looking for a car rental in
Castelldefels

?
alquilar-Dacia-Jogger-7Plazas
Mercedes-E350-AMG for rent
Chevrolet-Corvette-C4 for rent
Save waiting and travel time. Tell us where and we will bring the vehicle to you.
With Caraveando you can enjoy a VIP car rental service in Castelldefels.
No queues and no paperwork.
At Caraveando we know that
YOU DON'T WANT TO WASTE TIME.
You will no longer have to travel to our office.
Tell us where you want to pick up your rental car in Castelldefels and we will bring it to you, at no additional cost.
Caraveando is the only car rental company in Castelldefels that delivers its vehicles at home.
Often car renters have difficulty in getting to the rental company's headquarters. They have to ask a friend for a ride, wait for the bus or pay for a cab..
You tell us where and we bring you your rental car in Castelldefels.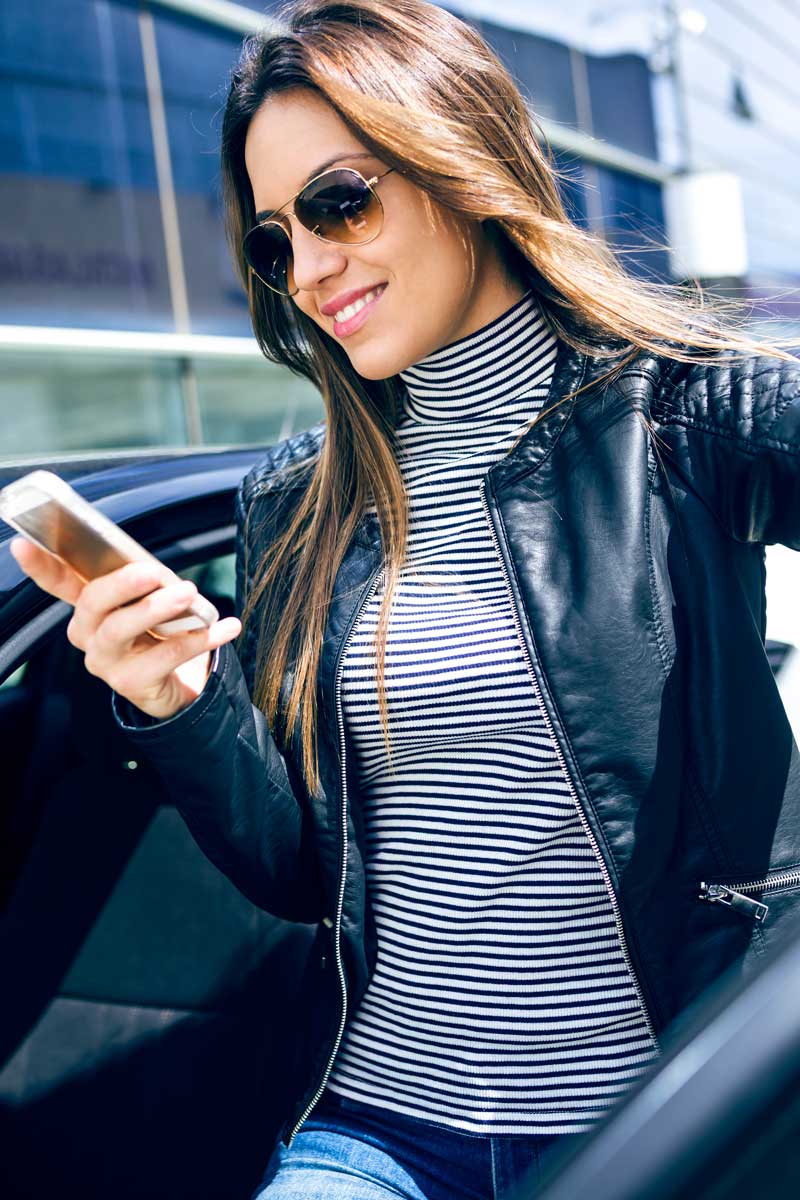 What type of vehicle do you want to rent in Castelldefels?
Discover how easy it is to rent a car in Castelldefels with Caraveando
Choose the date you need the rental car in Castelldefels and indicate the address where you want to receive it.
Choose the car you prefer. You are sure to find the right one for your needs.
On the day of pick-up we will bring the car to you at the agreed time and in just 3 minutes you will be on board your rental car on the streets of Castelldefels.
And do you know why with Caraveando you won't waste time signing the papers as you always do with other car rental companies?
Because we are the only car rental company in Castelldefels 100% digital.
We live in the age of smartphones, so … why keep filling out forms and signing paper contracts?
With Caraveando you can book your rental car through your smartphone, at any time and wherever you are.
With our platform you can enter the driver's data, sign the contract and make the payment securely. All from the comfort of your home, your hotel, your office or from the beach of Castelldefels, wherever you are!
On the day of collection of the rental car in Castelldefels we will not have to waste any more time in signatures and documentation.
Because Caraveando offers a personalized, fast and totally digital service, with delivery and collection of the vehicle anywhere in Castelldefels.
Depending on the type of occasion, customers need a car with specific characteristics.
For this reason, Caraveando offers you a more extraordinary fleet of vehicles than you can normally find in other car rental companies.
And the prices are also extraordinary.
For example, in Caraveando you can rent a 7-seater Mercedes
Mercedes Familiar 7-seater
for only 25 euros per day.
Where can you find such a spacious rental car for the price of a small minivan?
Or a
SLK convertible
to take advantage of the beautiful climate of Castelldefels, savoring the sea breeze.
Or a legendary
Corvette convertible
from the 1990s to stand out with a timeless vehicle.
Or one of the ideal cars for
high-end
ideal for weddings and other events.
Rent your extraordinary car quickly and easily with Caraveando.
Rent a car in Castelldefels without surprises.
If you have rented a car before, you will have noticed that the classic rental companies at the time of delivery mark the damage to their vehicles approximately with X's.
Caraveando does not hide behind the Xs.
In only 3 minutes we check together the condition of the vehicle and the fuel level, and we send you the departure sheet to your email, in which all the photos and details of the car you have booked appear.
In Caraveando you can find cars of all categories, from the cheapest to the most luxurious, but always thinking about your needs.
Because our goal is to offer the right car for every occasion.
Because cars are our passion.
Frequently asked questions about car rental in Castelldefels.
Who are Caraveando's typical customers who rent a car in Castelldefels?
Our most satisfied customers in Castelldefels tend to be:
1. People living in Castelldefels.
They are those who do not need to buy a car for day-to-day use, but who occasionally need a personal vehicle with which they can move freely, alone or with their family.
2. Tourists who choose Castelldefels as their vacation destination.
Arriving in Castelldefels by public transport, but also by sea entering Port Ginesta, they then decide to visit the wonderful city of Barcelona, the province or one of the many destinations in Catalonia, on a day trip that a rental car can make it more practical and unforgettable.
3. Professionals on a business trip.
Guestsof one of the many hotels in the beach area call us for the exclusivity and speed of our car delivery service, along with the variety of our fleet.
But our car rental service in Castelldefels is aimed at anyone looking for a rental car at a fair price.
With Caraveando you are sure to receive flexibility and professionalism.
Can I rent a car in Castelldefels without a credit card?
Of course, on the Caraveando platform we also accept debit cards. In our terms and conditions you can find more information about the possibility of renting a car in Castelldefels with a debit card.
Does the personal delivery service of rental cars in Castelldefels have a cost?
Home delivery of the vehicle to a personalized address is free within a 5 km radius of our office on Passeig del Timo in Castelldefels. At the time of booking, the platform will automatically calculate any additional costs based on the address entered in the form field.
Can I return the rented car in Castelldefels to a different location, such as Barcelona airport?
Yes, with Caraveando you can always return the vehicle wherever you prefer.
Our personalized delivery and pick-up service is designed for customers with these types of needs.
When you reserve your vehicle, you can indicate the addresses of your choice.
Our platform will automatically determine the cost of excess kilometers: you will know from the beginning the additional cost of our personalized service, with no unexpected surprises.
Can I drive the car rented in Castelldefels outside Spain?
Of course, you can also drive your rented car in Castelldefels outside Spain for a small surcharge. This is one of the Extras that you can select at the time of booking. Many of our customers choose to rent a car in Castelldefels just to go to the south of France, or to visit Andorra for an incredible day trip.
Does Caraveando provide assistance to customers after renting a car in Castelldefels?
Yes, we offer 24/7 telephone support to all our customers.
You will find one of our operators waiting for you. Real people, without recordings or voice mails, who will not waste your time and patience.
We offer telephone assistance in Spanish, English and German.
DON'T WASTE TIME
Enjoy VIP car rental service in Castelldefels
We are the fastest in vehicle delivery!
Do you want to know more about Castelldefels?
Castelldefels is a coastal town in the Spanish province of Barcelona, located 18 km south of the Catalan capital and only 9 km from the airport.
It is part of the Baix Llobregat region and is accessible via the C-32 freeway, the C-31 highway and the C-245 road.
Castelldefels borders the municipalities of Gavà and Sitges. The Mediterranean Sea bathes its beautiful golden beaches, located to the south of the city, while to the north and west, Castelldefels is surrounded by the beautiful Garraf Natural Park, which offers breathtaking views and from which you can see the entire south coast of Barcelona.
It can be considered the vacation area of Barcelona and a tourist destination that stands out for its beach services, the high standard of accommodation, the varied culinary offerings and its many restaurants, where you can enjoy typical local, international and fusion cuisine.
Castelldefels is also famous for its beautiful beach bars. In the period between Easter and October, you can take the opportunity to eat, "tapear" or simply enjoy an unforgettable aperitif at sunset, just a stone's throw from the sea.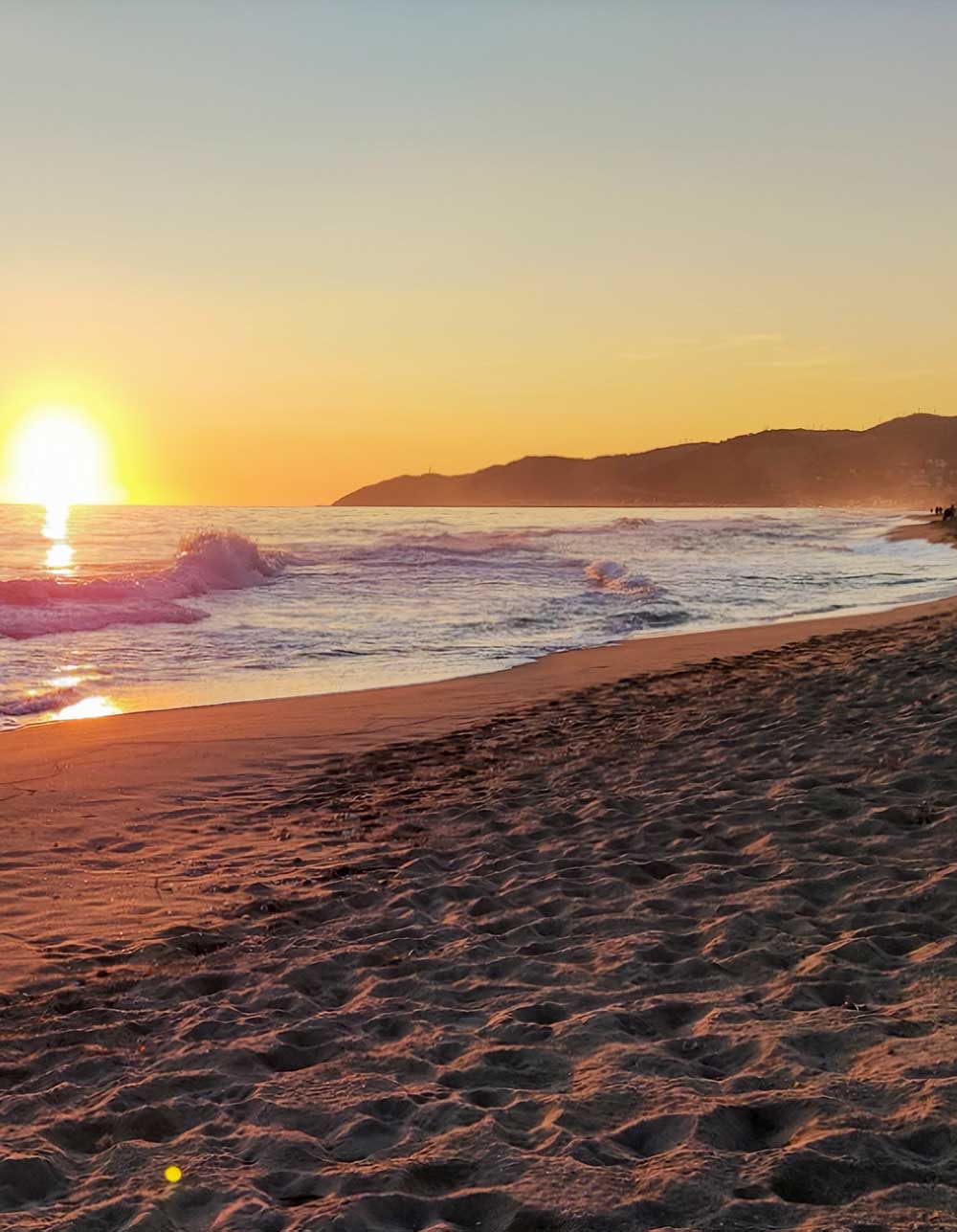 From Castelldefels to Barcelona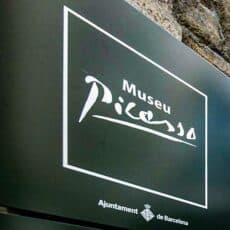 This beautiful coastal town is also an ideal base for day trips in Barcelona, taking advantage of car rental in Castelldefels.
As everyone knows, Barcelona offers a multitude of tourist attractions. And with your rental car you will only have to choose one to reach with total freedom.
Among others, the Pueblo Español, La Rambla and the Gothic Quarter, Montjuïc, the National Museum of Catalan Art or the Picasso Museum.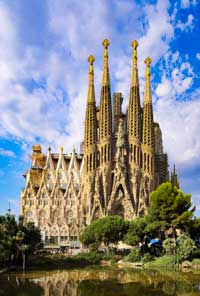 And, of course, the architectural works of Gaudí, the genius of Catalan modernism: the Sagrada Familia, La Pedrera, Casa Batlló, Park Güell and the waterfall of Ciutadella Park.
Also noteworthy is the crypt of the Colonia Güell, Gaudí's most sought-after treasure, located west of Barcelona, in the municipality of Santa Coloma de Cervelló, just over 15 km from Castelldefels.
From Castelldefels all over Catalonia
But thanks to the car you will have rented in Castelldefels you can also take a tour of the most famous beaches around Barcelona: the beautiful and clear beach of Ocata, in the north of the city. The beaches between Castelldefels and Sitges, where pets are allowed in one of them. Or the famous beaches of the Costa Brava.
Sitges, which is considered the "Ibiza in miniature", hosts the International Film Festival of Catalonia. Sitges is also famous for its Carnival and nightlife, as well as for its historical sites.
And taking advantage of the rented car in Castelldefels, you can make many day trips to tourist destinations scattered throughout the region.
Because this is undoubtedly the greatest advantage of having a rental car.
The destinations we recommend visiting are:
Andorra and the Pyrenees, which can be reached in a couple of hours by freeway and where the trip in your rental car becomes part of the fun.
There you can choose different hiking tra ils to cool off from the summer heat.
While in winter you can easily reach the ski slopes, by means of your rental car.
The Montserrat massif with the wonderful Benedictine abbey.
Or you can visit Figueres, the town where Salvador Dalí was born.
In addition, there are numerous forests and jungles scattered throughout the Cordilleras Costero Catalanas. Perhaps the most famous are those of Macizo del Montseny.
But you can also easily reach Tarragona, in the south, and Girona, in the north.
So, as you can see, by renting a car in Castelldefels you will have numerous advantages of freedom and a multitude of destinations you can go to.
And we guarantee that with our VIP service, your experience will be transformed into pure fun.
This is what our customers say about the car rental service in Castelldefels.
Raf

---
I use Caraveando when I need to rent a car for vacation or for work because the service they offer is very good. They always bring the car to me where I am and deliver the vehicles in perfect condition and clean.
Izan

---
I needed a car to go skiing with some friends and I chose Caraveando mainly because of the price. The rental went very well so next time I want to rent a car I will keep you in mind.
Fisher

---
We rented a Mercedes, to travel around Spain, with Caraveando for the delivery and pick-up service.
The experience was very good: we had zero problems, it was easy to book and they were friendly and helpful.
In fact, I have already recommended it to all my friends who plan to visit Spain.