Classic car rental Barcelona
A great dream

easy to comply with
Go back in time and enjoy a car with history.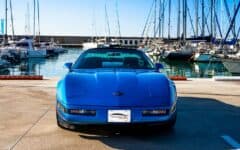 Class: Convertible cars
Gearbox: Automatic
Max passengers: 2
Fuel: Gasolina
Fuel usage:
9.6l/100km economy
Features
ABS
Airbags
Front armrests
Sport front seats
Central locking system
Stability control (ESP)
Tyre pressure monitoring
Speed control
Fog lights
Trip computer
Deposit
3,000.00 EUR
Mileage
50 Km
Are you having trouble deciding on one of the models of our classic car rental service in Barcelona?
If you want, we can help you find out which one might suit you.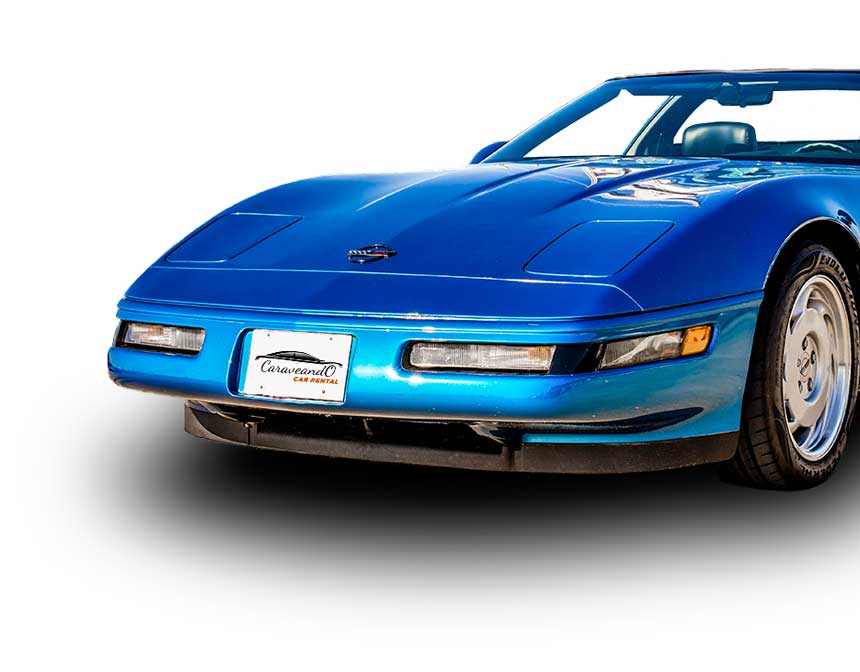 Mercedes C180 Class
A Mercedes like those of yesteryear.
Do you think that cars were made better in the past?
Especially if it was a Mercedes. And you'd love to try one.
It may not be the mythical Mercedes W123, but it's still a great German machine.
Robust and reliable.
A true symbol.
You still remember when the neighbor bought it. How it felt like you were in an airplane when you sat inside. And how you wished you were eighteen so I would let you try it.
Now you can.
Fulfill your dream of driving a Mercedes like those of yesteryear with our classic car rental service in Barcelona.
Mercedes C220 Class Diesel
A Mercedes that changed history
With the W202, Mercedes Benz revolutionized its engineering from '93, to present to the public a compact model, despite having a larger and more comfortable interior.
And so it was introduced with a new name and for the first time marketed as the C-Class.
The C220 drove the end of the last millennium becoming a status symbol for all those who wanted to live the German myth.
Caraveando presents its C220 Class as wonderful as it was before, but practically new.
What are you waiting for? It's not every day you get to ride in a Mercedes that changed history!
Chevrolet Corvette C4 Targa
A myth on wheels.
Its unique retro look. Its retractable headlights. Its muscular lines. And its precise gear shifting.
It is a car suitable only for drivers who balance strength and gentleness.
To drive it is to return to the past. To those movies about stylish agents who drive a sports car to match their adventures. Or to the detective series that circulate through the streets following the trail of criminals.
If you are looking for a retro experience with a sporty soul, this is the vehicle for you.
Why choose our Barcelona classic car rental service to fulfill your dream?
To experience firsthand the feeling of driving one of our classics. And also benefit from our classic car rental service Barcelona which is:
Comfortable
We adapt to you. We deliver the vehicle free of charge at the airport or with a supplement where you tell us.
Quick
No queues and no waiting. Our deliveries and returns are express thanks to a 100% digital process.
reliable
We avoid claiming damages that you have not done. We took pictures of the car at delivery and pick-up. And we share them with you.
In short, we make your dream easy to fulfill.
What sets us apart from other classic car rental companies?
Caraveando was created by a mechanic of Polish nationality and German by adoption. He wanted to share his passion for cars.
So when he comes across a special classic vehicle, he buys it and gives it a second life. He wants his customers to be able to realize a dream: to drive that vehicle that was out of their reach. Either because they were young or because they lacked resources.
He wants them to recover that dream and be able to fulfill it.
That's why, although we are a small company, we offer a great service. We make sure that nothing tarnishes your experience.
This is what our customers say about our classic car rental service in Barcelona.
Guillermo

---
In Caraveando not only have quality cars but with them all are facilities, such as being able to pay the deposit with debit card or cash. Although what I would highlight the most is the kindness with which you are treated.
Raf

---
I use Caraveando when I need to rent a car for vacation or for work because the service they offer is very good. They always bring the car to me where I am and deliver the vehicles in perfect condition and clean.
Miguel Angel

---
I always opt for Caraveando even though they are 70km away because they have very good prices. I would highlight the kindness and punctuality at the time of delivery of the vehicle. They have always treated me very well.
Can you imagine what it would be like to arrive at your wedding in a Corvette?
Or that your father would go back to driving that Mercedes he loved so much?
Turn that special date into an unforgettable day by renting a classic car.
Wedding. Birthday. Romantic dinner.
Product launch. Company presentation.
Advertising spot. Photo session.
Whatever your celebration or event, our classic car rental service in Barcelona can add a special touch. It allows you to step out of the conventional and leave your mark.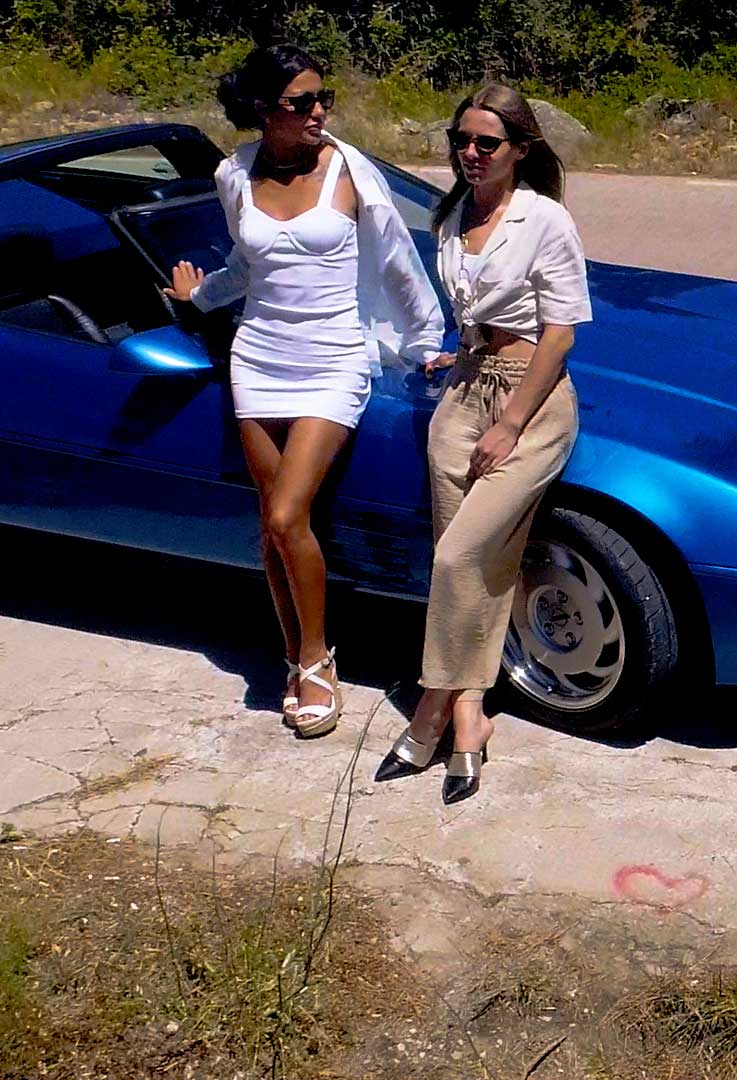 Are you worried that your classic rental car will not arrive at its destination in good condition?
We subject all our vehicles to strict inspections in official or specialized workshops. Periodically.
We also perform a deep cleaning with ozone after each rental.
And, just in case you need it, you have 24/7 customer service.
Why wait any longer?
Enjoy driving an original car that attracts all eyes wherever it goes.
Live a unique experience.